Chengdu JRT Meter Technology Co., Ltd. established in 2004,we specialized in the sales and research and development of laser Distance Sensor. We insist on developing and producing laser distance sensors with better quality, smaller size, but more favorable prices. We are committed to make every measurement easily in our life!
1. Best-sale three size options
Smallest Laser Distance Meter module (41*17*7mm) for gifts design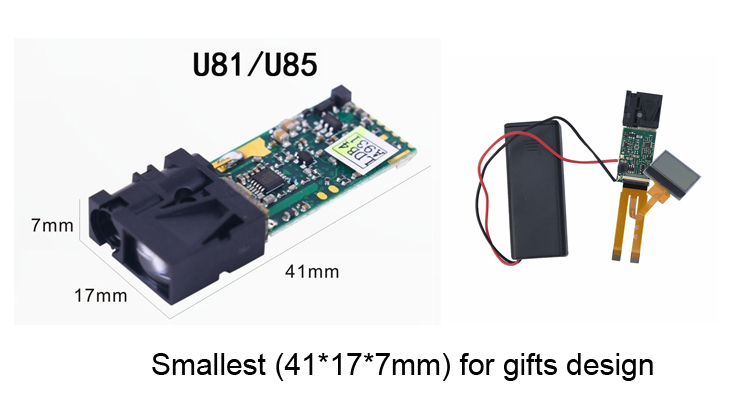 Middle Range Laser Range Module for hand tool set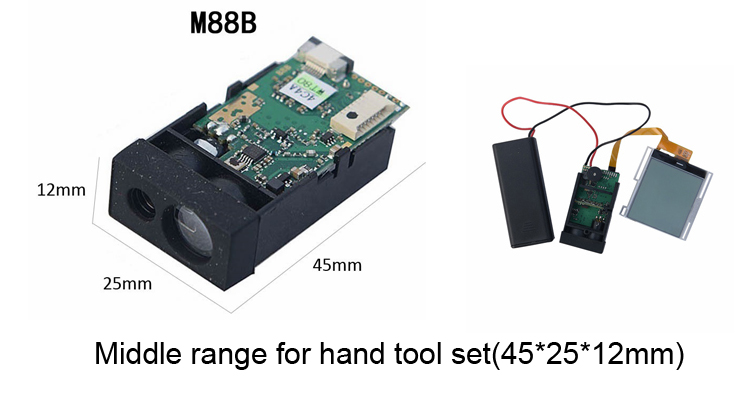 Long Range Laser Distance Sensor for outdoor surveying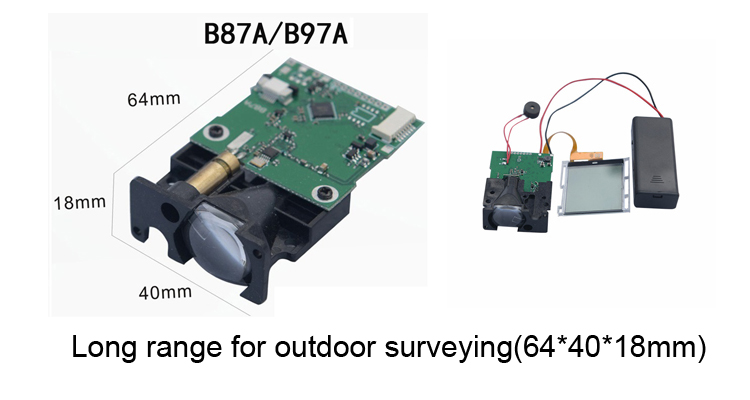 2. Advanced production equipments
JRT production line of laser distance sensor using advanced production device, obviously increased production per day up to 10000 units/day.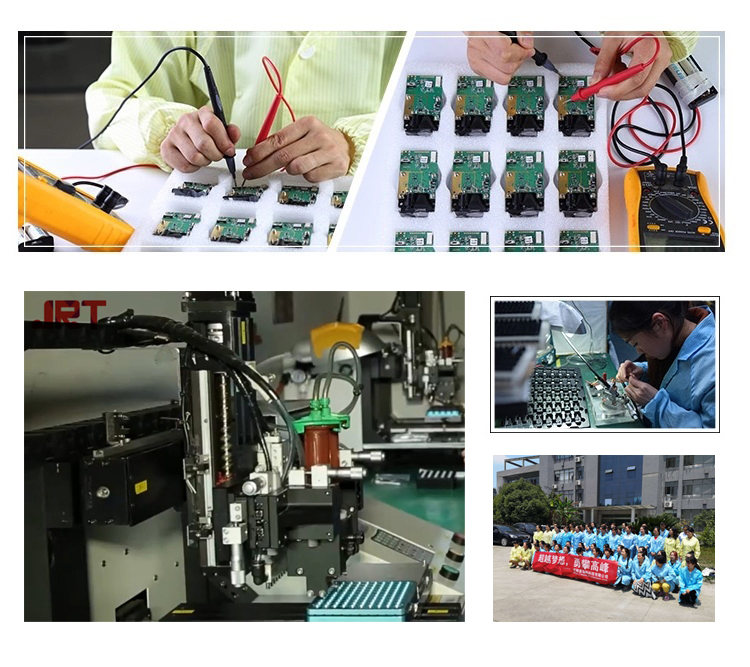 3. Support OEM & ODM
JRT laser meter modules can satisfy customers' different requirements, different range measuring program with 40m, 60m, 80m, 100m, 120m, 150m,every distance can do multi-functions, like: Rechargeable, Bluetooth, bidirectional, voice, angle measuring, beep, and Height/Distance/Area/Volume/Pythagorean Measurement any other functions can be customized.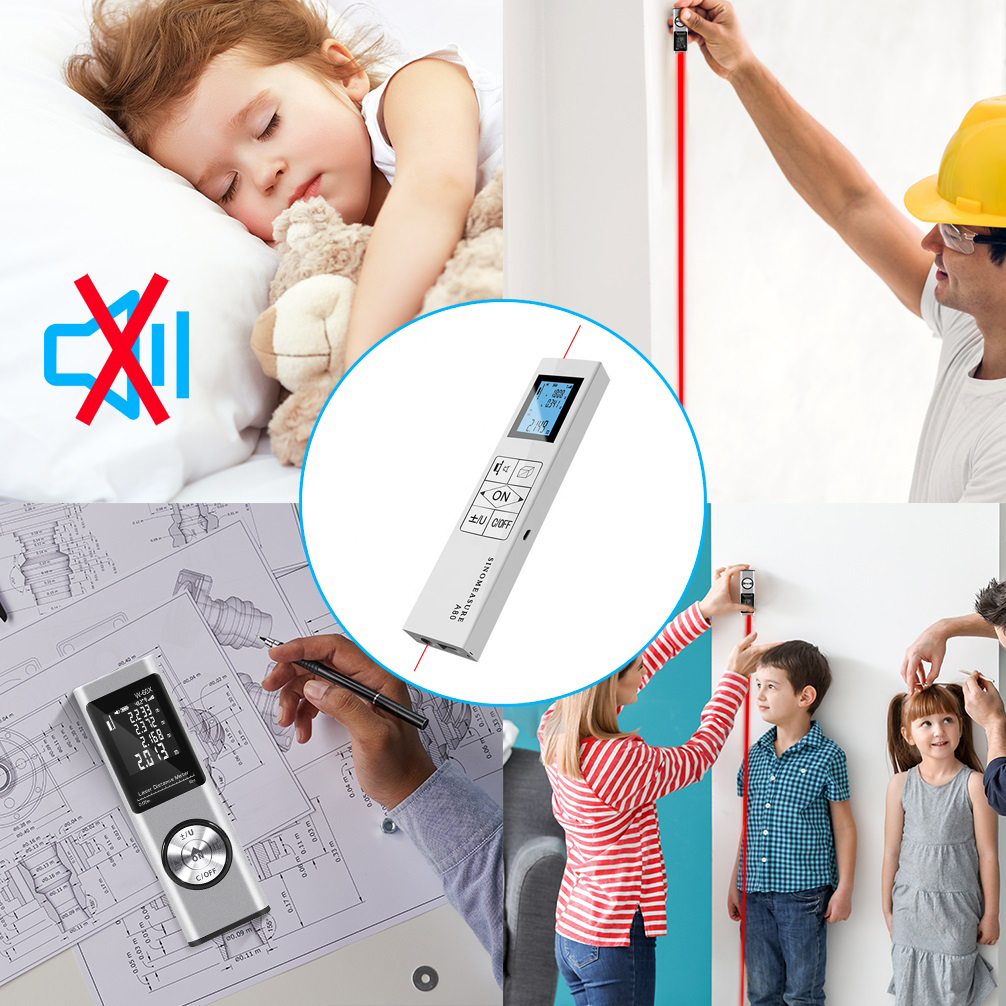 4. Different designs applications
Laser distance meter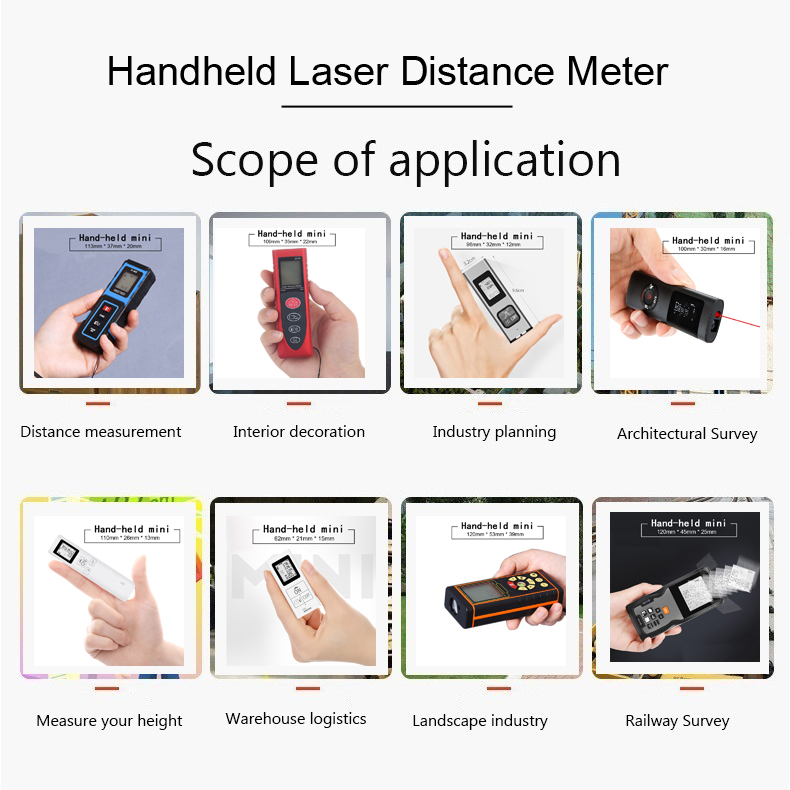 Digital laser measuring tape(2-in-1/3-in-1)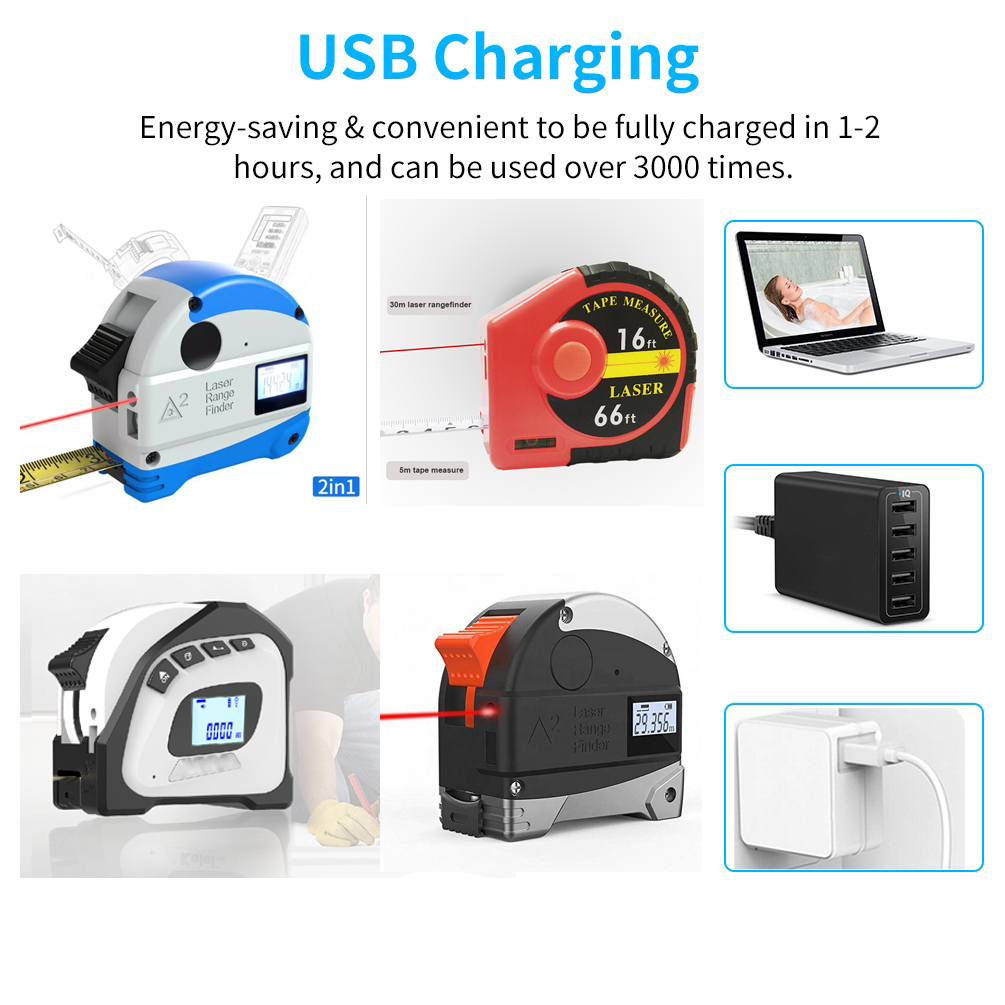 4. Export more than 120 countries
Main countries:
Asia: Mongolia, North Korea, South Korea, Japan, Philippines, Vietnam, Laos, Cambodia, Burma, Thailand, Malaysia, Brunei, Singapore,Indonesia, Nepal, Bhutan, Bangladesh, India, Pakistan, Sri Lanka, Maldives, Kazakhstan, Uzbekistan, Afghanistan, Iraq, Iran, Syria, Jordan, Lebanon, Israel, Palestine. Saudi Arabia, Bahrain, Qatar, Kuwait, United Arab Emirates (UAE), Oman, Yemen, Georgia, Armenia, Azerbaijan, Turkey, Cyprus etc.
Australia, Papua New Guinea, New Zealand
Europe: Finland, Sweden, Norway, Iceland, Denmark, Estonia, Latvia, Lithuania, Belarus, Russia, Ukraine, Moldova, Poland, Czech Republic, Slovakia, Hungary, Germany, Austria, Switzerland, Liechtenstein,United Kingdom(UK), Ireland, Netherlands, Belgium, Luxembourg, France, Monaco, Romania, Bulgaria, Serbia, Macedonia, Albania, Greece, Slovenia, Croatia, Italy, Spain, Portugal, Andorra etc.
America: United States, Canada, Mexico, Guatemala, El Salvador, Honduras, Panama, Bahamas, Cuba, Jamaica, Haiti, Dominica, Dominica, Colombia, Venezuela, Ecuador, Peru, Bolivia, Brazil, Chile, Argentina, Uruguay, Paraguay etc.
Africa: Cameroon, Congo, Guinea, Sierra Leone, Ghana, Botswana, South Africa, Mauritius etc.
Chengdu JRT Meter Technology Co., Ltd
Business Type:Manufacturer , Trade Company
Product Range:The Basis of Surgical Instruments , Auto Sensors
Products/Service:Laser Distance Module , Laser Distance Meter , Tof LiDAR Sensor , Laser Rang Finder , Laser Distance Sensor , Laser Range Sensor
Certificate:ISO9001 , CE , FCC , RoHS , EMC , FDA
Company Address: 7-1-1510, W6, New Century Global Center, Gaoxin District, Chengdu, Sichuan, China
Previous:
Happy New Year 2021 From JRT
Next:
Christmas gifts: Top 10 Laser Distance Meter Rangefinders In 2020