Chengdu JRT is the leading manufacturer of laser distanc sensor industry since 2004 in China, the only factory that consists on laser distance meter module in China, your reliable partner of laser measurement solutions in China. We have a professional and experienced R&D team, who can proviced our customers OEM/ODM Service, the Technical Support, the Software Updates in time.
The two applications you are looking for:

1.Industrial Laser Distance Sensor: with ttl,usb,rs232,rs485,bluetooth interface; connected to Arduino/aspberry Pi controller; using in different fields, like Robots,Warehousing Logistics,Industrial/Agricultural/Banking Automation, Forestry,Medical Industry, School Management,Construction Engineering etc.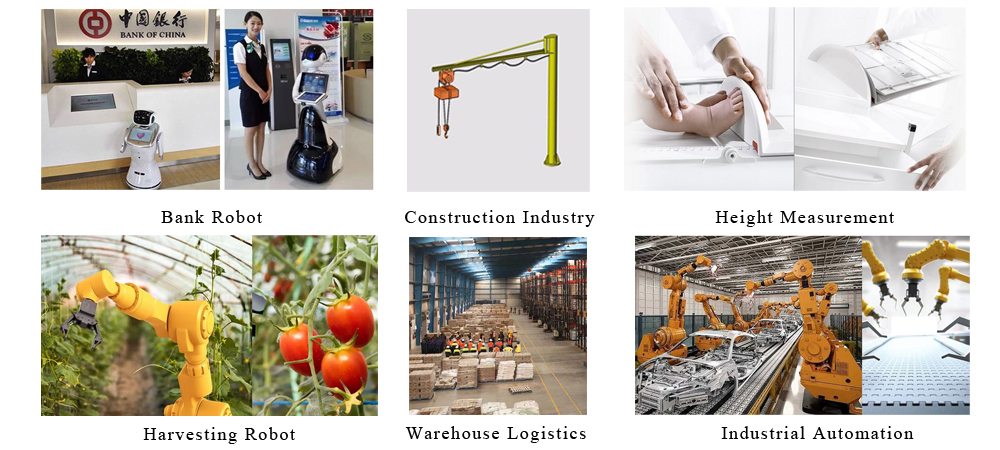 2. OEM/ODM laser distance meter: with multi-functional but not only Distance/Square/Volume/Pythagorean Measurement. Voice, Bluetooth, angle measuring, beep etc.