Robot agricultural automation harvesting is one of key technologies in the modernization of agroforestry.
For the global agricultural production countries, including United States, Japan, Netherlands, United Kingdom, Belgium etc., agricultural automation has become the trends today.
Usually, the design companies will provide their cusotmers different solutions for picking verieties of vegetables and fruits.
1. Harvesting Robot
You can use JRT laser distance sensor to make the Harvesting Robot to pick apples,tomatoes etc.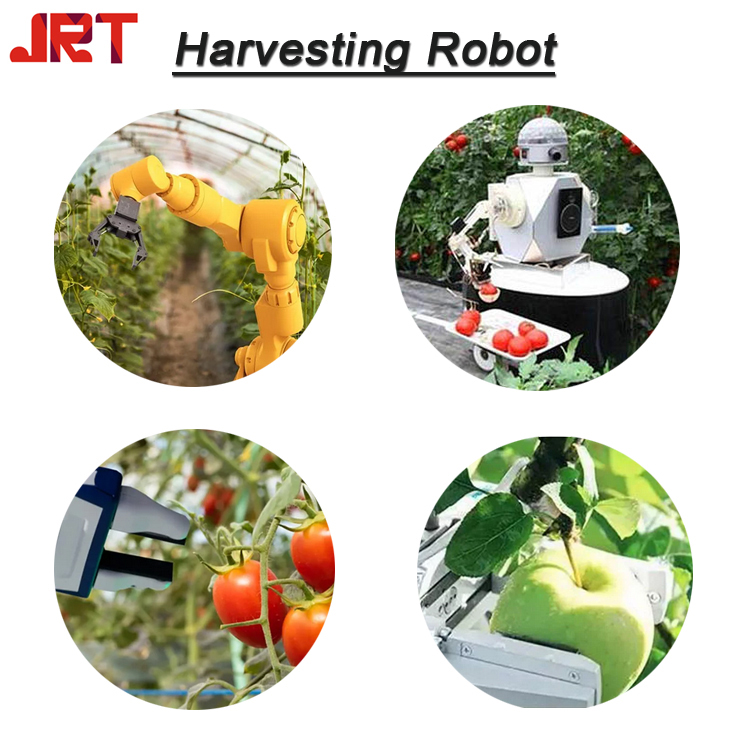 2. Barn application
For agricultural automation management, customers use our laser range sensor in the top of corn barrel, so that the control system can monitoring the corns height. If the height changing, it will feedback the measurement data to your system.With the improved efficiency, the project company can help the agricultural products companies get more profits.